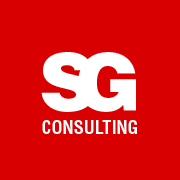 Via San Siro, 74 - 29121 Piacenza - ITALY - VAT Number: 01412870337 - E-Mail: info@sg-consulting.net - PEC: sg-consulting@pec.it
We provide SAP consultancy and solutions, walking side by side with the customer in order to achieve the goals of business processes technological innovation using the resources offered by SAP and levering three key-points
Experience

15 years of intense work experience are our main certificate of quality; from the first SAP releases to the latest technologies we are constantly up to date with the changes and adapt our minds to make headway. We aim to build trust around us day by day; the satisfaction of our customers, who keep on choosing us and our services, is proof of commitment and excellent results. A very big knowledge drives to better decisions, this is why experience represents one of the core values of SG Consulting.

Integration

Technological progress goes faster and faster, and every company needs to keep pace with innovation and changes. SG Consulting heads to the mobility, that nowadays is one of the most relevant arena in technology. We fulfill integration between SAP and the mobile, using the major innovative techniques and cutting edge tools. We also provide integration between SAP and any legacy system, offering, if possible, support on legacy applications. Through the V-model, we drive the entire integration project life cycle, from the design to the production and the post go-live, support and maintenance.

Quality

While the consultancy market offers a very wide choice of companies doing the job, quality of provided services becomes the the focal point to make a real difference. We adopt the standard procedures in order to achieve the best results in terms of quality. Best practices, code optimization, business process analisys make our work a great work.
We work and collaborate with differents groups and companies
CNH industrial
Astra (Iveco)
Ducati Motor Holding
Lamborghini
Prenatal
Italcementi
Blue Box Group
Greci
De Agostini
Casa Damiani
Carrier
KPMG
IBM
Altea
Derga Consulting
Horsa
©2017 SG-CONSULTING - Partita IVA: 01412870337 - E-Mail: info@sg-consulting.net - PEC: sg-consulting@pec.it